Most people have a good idea of what they need to do with on-page SEO but get slightly lost when it comes to off-page SEO. This little guide is going to rectify that!
Below we're going to cover everything you need to become an off-page SEO master. This includes explaining exactly what off-page SEO entails, and some tips and strategies you can use to your advantage.
Sound Good?
What Is Off-Page SEO
In the simplest terms possible, off-page SEO is everything you do outside of your website to improve your search rankings. The most important thing to remember is, you should only start your off-page work once your on-page SEO is on point.
If you're still struggling to understand the difference between on-page and off-page SEO, don't worry, I've got you covered.
On-Page SEO Vs. Off-Page SEO
It's very easy to get confused between the two. And to help you understand how they both work, I am going to do my best to explain.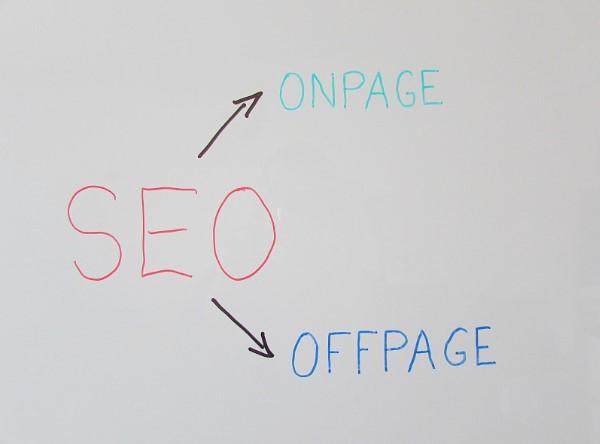 Let's start with on-page SEO:
On-page SEO is classed as anything you can directly control on your site. This could be things like internal linking, which allows the link juice to flow around your site.
It could also be things like keyword optimization or optimizing your page speed. There's plenty of other things that fall into the on-page SEO category, and all of them you can directly control.
Off-page SEO is a little bit more out of your hands, but that doesn't mean you can't influence it.
And when you do off-page SEO correctly, it can be hugely beneficial for ranking pages and raising the overall authority of your site.
Before you even think about starting off-page SEO, you need to make sure your house is in order. This means lining up all your little on-page SEO ducks before you move on to the next part.
I'm sure; by now, you're dying to know how you can make off-page SEO work for you. So without wasting any time, let's get started.
The Most Effective Off-Page SEO Factors
Off-page SEO covers a range of factors that can help improve your ranking factors. This could be anything from:
Social media
Videos
Forum posting
Social Bookmarking
And much more
But by far, the most significant influence and the most influential off-page SEO work is in link building.
When done correctly, it can have some truly incredible results. The problem is when it's done poorly, it can kill your website.
Google have already mentioned time and time again that they don't like spammy looking links.
In the end, this means any bad links pointing to your site could cost you a lot of time.
Winning quality links isn't an easy task, and can take a bit of time and money. But, if you follow my five favourite link building strategies, you're guaranteed a better success rate:
1. Reverse Engineer Backlinks
This has to one of my favourite ways of scoring some high-quality links. It's by far the most effective when you consider how much time you spent in comparison with your win rate.
It's a simple case of spying on your competitors and seeing what they are doing. There's no doubt your competitors are spending big money on link building campaigns.
So, if you haven't got a big budget, why not just copy them?
It's a pretty simple task but will take some creativity on your part.
To get started, make a list of your five main competitors and analyze their backlink profiles. This means opening each URL and figuring out exactly how they got the link in the first place.

Was it their content?
Asking yourself questions will give you a better idea of what you need to do!
2. Testimonial Links
If you're looking for a quick win opportunity, look no further. It only takes a few minutes, but it will create powerful links that point to your homepage.
The best bit is:
It's super easy!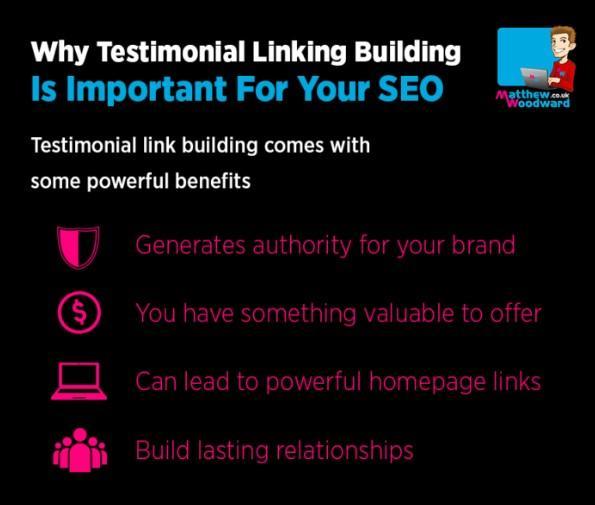 This technique is best applied when you use/buy a lot of services or products. The idea is to reach out to the owners and offer your testimonial, which includes a link to your website.
All you have to do is follow four straightforward steps:
Create a list of products or services you want to target
Email the right person
Pitch them your offer
Write a short testimonial
I told you it was easy!
3. Find Broken Links
This is another great one if you're looking for a quick win, and here's how it works. Most websites will have hundreds or thousands of links pointing to other sites.
Now, for some reason, some of these links won't work, which ruins the reader's experience.
Chances are, the website owner won't know anything about the broken link, which creates the perfect opportunity to swoop in.
By finding the broken link, you do three things:
Build a rapport with the website owner
Add value to them
Gain a high-quality link
Not to bad considering the small amount of effort that goes into it.
4. Guest Blogging
This is one of the most popular ways of scoring a link, which is mainly due to how effective the strategy is.
The idea behind it is to create high-quality content with a link added to the page you want to boost. You can then get this article posted on a website that has a high DA.
It's not as easy as it once was, and a lot of the time will require you to pay for the post. How much will vary depending on the DA. But it comes with a significant benefit.
You get to decide precisely where the link is placed and what anchor text you use.
5. Resource Pages
A lot of websites will have a resource page; this is where they list all the tools and guides they use or value.
The trick is to find websites with a resource page that is relevant to your niche and reach out to them for a link.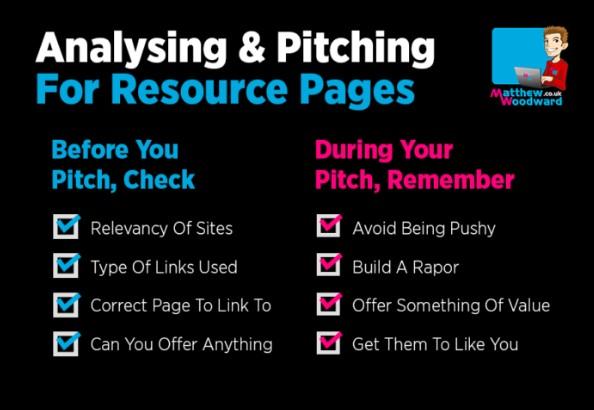 Finding the resource pages can be done using Google searches; for example, the "keyword" + "resource page." It can be a little time consuming, but the results are worth it.
Rounding It Up
To succeed at off-page SEO, you need to first make sure that all your on-page SEO is perfect.
Remember, off-page SEO is slightly more out of your hands and thus can take a little longer. But the results speak for themself.
The most potent off-page technique is link-building, and there's a host of strategies you can use. The best option is to pick three to see how they work and adjust as you need to.