Building an online presence for your business is one of the smartest things you can do as an entrepreneur. By establishing your business online you will gain more clients and sales, all at a lower cost of acquisition.
If you decide to tackle the job of building a website on your own, our Guest Blogger has a step-by-step guide that can help get you started.
There are more than 100 platforms listed by Wikipedia for building a website. Choosing where to start can be a daunting task. Sometimes building a website may be best left to an expert to perform what can be very technical work. But it is possible for even a beginner to create a beautiful and effective site. Ready to try? Be smart and pick an easy and good platform that will ensure a great outcome. The most popular choice for first time web builders is by far WordPress.
Step 1: Select the WordPress Platform To Make Your Website

Making a WordPress website is one of the easiest and fastest paths to help you gain more clients and more sales. And WordPress is a proven performer and one of the best platforms you could choose to build your website.
Making a WordPress website is very easy and will deliver a great result quickly. So, if you want to take your business online then start by choosing WordPress as your platform for making a site.
If you choose other platforms to make a website then you may need to have more extensive knowledge about coding. This will slow you down and make it harder to get your online presence up and running.
"WordPress is used 32% to make a website as compared to other platforms' – A Data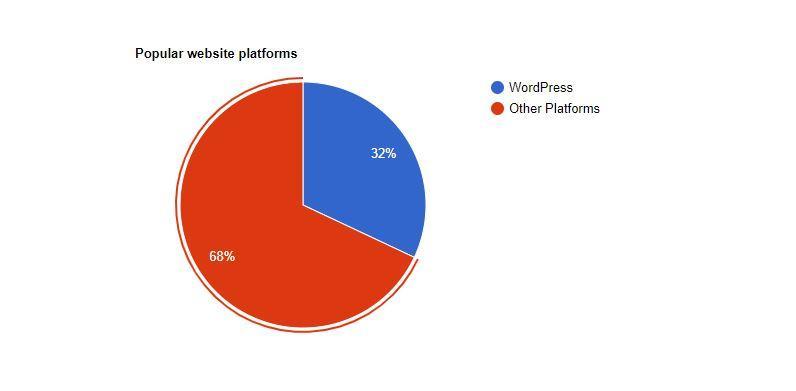 Why is WordPress used more often to make a website?
Here are some reasons:
It's open source
It is free
It's fast, optimized and secure
It's SEO ready (easier for beginners)
Extra Versatile - can run any kind of website
So you have chosen WordPress... on to the next step.
Step 2: Choose A Name For Your Website (buy a domain & hosting)
Choosing a name for your website might be a confusing thing. But it can also be fun thing. Here you have freedom in choosing a name for your website that can be clever, descriptive, professional or whimsical.
There are around 2 billion websites on the internet. Clearly becoming famous and unique may be a little bit difficult. Do not despair! With a little thought and help with some of our easy to use tools you can do it!
It is a good idea to choose a name around your organization but it will be perfect if you choose a name according to your business niche.
Tips to choose a good name:
Short – should be short, easy to memorize
Easy to type – choose a name which is easy to type otherwise people won't be able to type your website name.
Unique – It should be different from others in the market, can be able to become a brand
Contain Niche keywords – If your website is about "fitness" then fitness phrase should be in the name of your website.
Well, I know it is time-consuming and little bit of hard work to choose a great domain name with all these limitations, but there is a way that can quickly give you many ideas to choose from.
Use the online tool The Domain Wheel to easily and quickly generate ideas for free. All you have to do is write the niche and the domain wheel will generate multiple name ideas for you.
With it, you will get awesome names for your website any one of which may be the perfect domain name for you. Try it for free!
So, after selecting a perfect name, the next step is to buy that domain name and select a hosting service. SynapticWeb is of course a great choice for hosting, but there are many others, each with their own special expertise or service.
We'll walk you through in baby steps to ensure you get it right.
And don't forget to add to your unique new name with a unique logo. Design a creative logo and graphics design from Artwork Abode